Exploring the Perceptions of Agri-Tourism among Highland Farmers & Business Owners in Fiji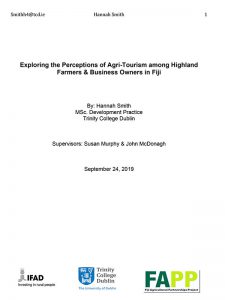 Report Release Date
Project Country

MDP Program

Project Name
Author(s)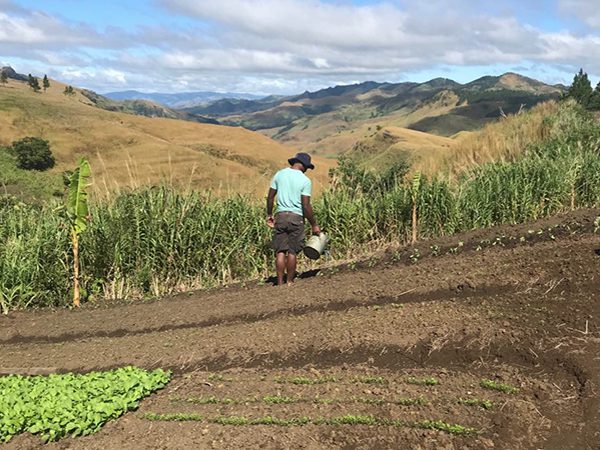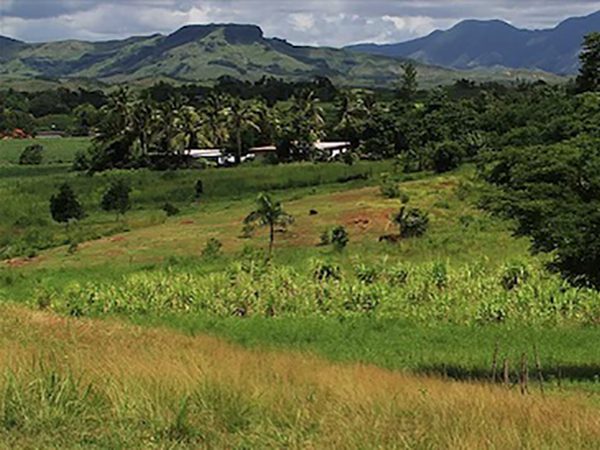 culture employs 28% of the country and is the third largest sector for the country's GDP at
9% (Investment Fiji, 2019). Tourism employs less people (12%) (Fiji Embassy, 2019), but it is
the largest source of foreign exchange and contributes more than any other industry to Fiji's
GDP at 34% (Chambers, 2018). At the crossroads of agriculture and tourism is a relatively new,
but growing phenomenon: Agri-Tourism. There is not a universal definition of this concept—for
this study, I recognize Agri-Tourism as a form of tourism based in an agricultural setting with an
educational component (Gil Arroyo, Barbieri and Rozier Rich, 2013).
| File | Action |
| --- | --- |
| 2019_Hannah_Smith_TCD_UCD_Fiji | Download |